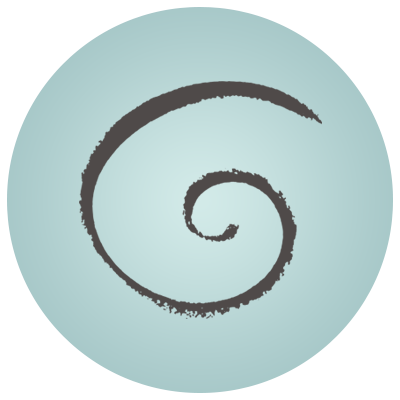 Wild Blue Workshops

Wild Blue Workshops could very well be called Playshops or Explorations!
We're getting out of our heads and into creative flow, learning while creating and playing. It's exploring through engaging in many different types of experiences and allowing the Aha's to bubble up…while you play, while you create.
We'll be sharing these experiences in a safe and nurturing community, connecting with like hearted souls. Each person brings their own outlook and experiences, their open heart and courage to explore. Charlene brings the materials, the process and a love of connecting people to their truth through creativity.
Each workshop will be filled with compassion for our foibles and each other… and FUN! We'll hammer and saw, we'll stitch and draw, we'll tell our stories and laugh. We allow what's within to make it's way out into incredible personal works of art and meaning.
We'll have so much fun we'll forget most of us say "we're not creative." We ARE creative. Every single one of us. But we forget to play. We forget how to just be in the process, enjoying the little things. We forget how important it is TO play. Well, we're here to remember.
Let Charlene guide you using tools of flow and color, of bits of this and that, to find out what's really going on inside! Come experience Flow. And Play. And end up Discovering.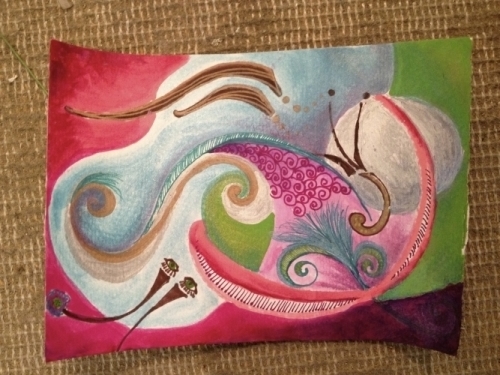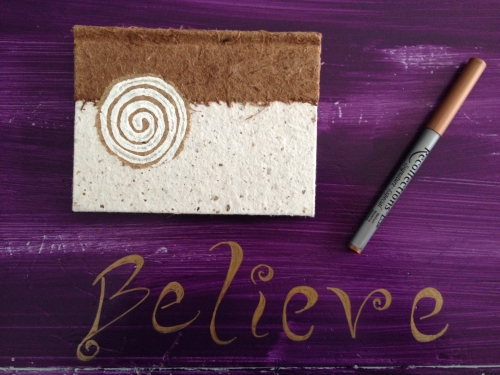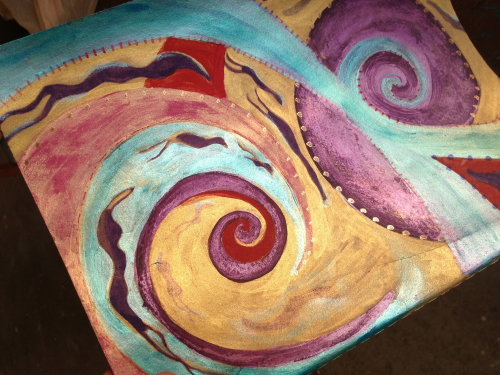 Wild Blue Playtime:
A fun, short and light hearted workshop that is simply about remembering how to play! We will be dipping our toes into fun & exploring. Each workshop is different, even somewhat spontaneous. We'll use a variety of materials, getting messy and festive, re-learning what it is to simply bring your self and let your self explore. We'll create, maybe even dance or sing. We'll use our fingers and toes, our hearts, eyes and voices. We'll share community with paints, glass, hammering and who knows what else. This playdate is very much about PROCESS. No huge projects, but you just may find it's the groundwork for letting go, enjoying so that your big masterpieces can find their way out! We'll find out we have time to make ourselves happy. This is a good time guaranteed.
Drop in for one visit and come back for more…
2 hours: $25 + special materials fee ($0-10)
Package of 4 : $90 (20% discount) – good for future workshops

The Weaving Way Inspiration:
Set aside a little time for a little introspection about what you hear calling. Where do you want to plant Seeds of Intention? Where is your life is calling you to say "YES"… and is it a whisper or a shout? Charlene will expertly guide you through the Weaving Way creative process… and on the other side you will find you've created an eclectic and funky beautiful piece of art that plants your personal hopes and wishes, creating space so they may grow…